Med school is tough. Knowing what to study and how to study effectively shouldn't be. The truth is you don't have time to waste on the wrong resources. That's why we've done the heavy lifting for you. Get the comprehensive suite of tools that will help you efficiently learn, review, and assess exactly what you need to know—starting from day one.
High-yield content succinctly explains exactly what you need to know to master med school.
Deeply integrated tools enable you to assess and deepen your understanding for greater learning success.
User-friendly tools emphasize the high-yield content you need to succeed.
Overcomplicated tools make studying burdensome. Learn with student-friendly tools you'll love to use.
Your path to med school mastery starts here.
The NEW Rx360+
The comprehensive suite for med school mastery
Be successful in the classroom, ace your exams, and excel on the boards with five powerful resources in one proven system. Get Rx Bricks, Step 1 Qmax, Flash Facts with Study Stream, and Express Videos... all fully integrated to give you a truly efficient and effective learning experience.
Browse Individual USMLE-Rx Tools:
Confidently tackle the USMLE Step 1 with the most detailed, multi-step Qbank on the market.
Review what you need to know with the only flashcard system fully integrated with First Aid.
Recall more information with engaging videos that explain each fact from First Aid.
Strengthen your foundation of medical knowledge with a robust library of high-yield, interactive modules.
Ace Step 2 CK with the help of quality questions, targeted explanations, clinical illustrations, and more.
Rx Bricks
The high-yielding USMLE test prep guide
This guide is designed for students to learn the foundations of medicine in an online learning environment. This system consists of short, interactive lessons called "bricks" that allow students to review and assess their understanding of need-to-know medical topics. Content is broken down into small learning units, or "bricks", and organized around basic science topics or clinical concepts. Each brick uses clear language to explain and give context to key topics, as well as a helpful built-in review tool that tests students' understanding of the content.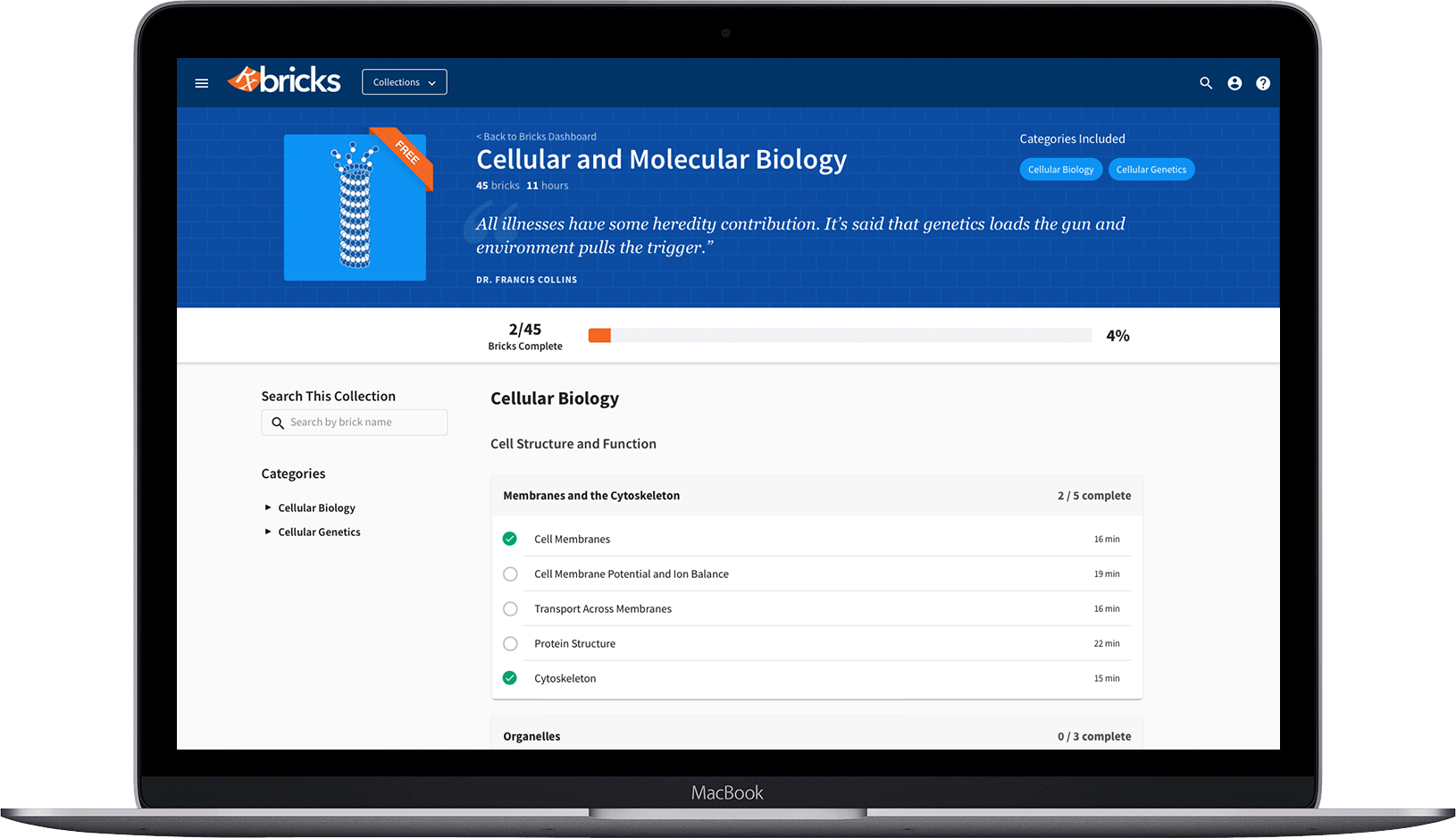 See why hundreds of thousands of students have trusted USMLE-Rx...
I got a 256 on Step 1, largely thanks to Rx starting me off in the right direction…the fact that it is coupled to the First Aid textbook was immensely useful.
USMLE-Rx was the most important part of my Step 1 preparation. I finally was able to remember all the information to pass the exam.
The explanations, illustrations and reference pages help me study smarter, not harder. I love the opportunity to gauge my performance.
I love the diverse questions and explanations. It's an amazing resource that provides a great question bank, videos and flash cards.
USMLE-Rx has helped me structure my study pattern and has made my preparation for Step very efficient.
I think this Qbank is the best one for starting out. It really helps solidify First Aid knowledge.
Rx is the best Qbank available! I've done Uworld and other Qbanks but I feel Rx is more appropriate, and it focuses on high-yield!
The videos did an excellent job of helping me through my first pass of First Aid, the additional information of the presenters made the videos invaluable.
The question bank really challenged my depth of knowledge. The videos added high-yield information that my school and other sources haven't!
There isn't a resource like this currently out there, and I think it would be very helpful to have during both first and second year. It's great that it matches up with First Aid, which is vital as that's practically the STEP 1 Bible.
Every brick has objectives, flash card questions, and practice questions. Overall I enjoy the bricks a lot more than reading lecture slides or outlines since the bricks are interactive and well-integrated with the USMLE-Rx ecosystem.
Rx Bricks are a great way to get all the information and practice for tough topics in one place.
Designed by doctors, for future doctors.
For more than 30 years, USMLE-Rx has been a leader in providing tools for medical education. But we are more than just another study tool. We are a community of medical professionals and students working together to elevate the future of medicine. Developed by the team behind First Aid, all of our content is informed by experienced students, instructors, and practicing physicians — people who understand what you're up against and where you should focus today so you can succeed tomorrow.
Join more than two million students who have used our high-yield tools on their journey to mastering med school and becoming future physicians.
The Rx Bricks Podcast is a podcast for medical students preparing for the USMLE step 1 and step 2, designed to assist students on their journey through medical school. Every week, we air a new episode based on an important basic science topic or clinical concept. Each episode is an audio version of one of our Rx Bricks, which is based on our USMLE high-yield topics and interactive learning module.
Get Your FREE Bricks - Enjoy a High-Yield Learning Experience Today
Try Rx360+ for five full days without paying a dime, and keep your free access to over 150 bricks even after your trial ends. This includes the entire collections of General Microbiology and Cellular and Molecular Biology (aka Biochem). See for yourself how this comprehensive powerhouse can help you walk into your classroom, the boards, and your future medical career with confidence.